Teens
HUNGER GAMES WEEK!!!
Yay, we can't help it…Mockingjay Part 1 is coming!! In theaters November 21st, we just have to get ready for the release with some fun activites!
Book Page Bracelet – Tuesday, November 18th from 7-8:30pm
Celebrate the upcoming release of The Hunger Games – Mockingjay Part 1 by creating a book page bracelet from a Hunger Games book. All supplies will be provided.
Fan Fiction Discussion – Wednesday, November 19th from 7-8pm
In this discussion we will talk about fan fiction – reading it, writing it, and sharing it.
Mockingjay Book Discussion – Thursday, November 20th from 7-8pm
Come discuss Suzanne Collin's Mockingjay before it arrives in theaters. Snacks will be provided.
Hunger Games Monopoly – Saturday, November 22nd from 2-4pm
Play a life-sized, fast-paced version of Monopoly with a Hunger Games twist.
These programs are for teens in grades 6-12. Sign up in the library or by emailing Allison Cusher, Teen Librarian, acusher@cwmars.org.
Vote for your favorite superhero movies to see on the big screen this summer!
UPCOMING TEEN PROGRAMS
Check out the Calendar of EVENTS for the latest info on upcoming teen programs.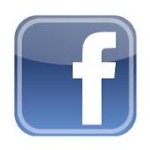 Like us on our GPL Young Adult FACEBOOK page and stay informed of all the YA programs and activities!
Let Your Voice Be Heard! YOUNG ADULT ADVISORY COUNCIL The Grafton Library invites you to join the Young Adult Advisory Council (YAAC) and volunteer your expertise on what teens need at their public library. Young Adult Advisory Council membership is open to all Grafton teens, ages 11-18 years old, and will meet once a month to discuss and plan library services and programming for teens. YAAC members will give input on which books/magazines/cd's to order for the young adult collection, and help to plan and implement fun programming. So get involved, let your voice be heard, and speak up about programs and services for teens at your public library! If you'd like to join the library's Young Adult Advisory Council, please contact Allison at 508-839-4649 or acusher@cwmars.org.
HOMEWORK HELP
Check out these online and digital databases for homework help, special projects, or to find a good book! Or, view a list of resources for teen home, work, and school life!
October Featured Database: SCIENCEFLIX!

Access BookfFLIX from home (library card required)