Teens

SPARK A REACTION! SUMMER READING 2014
Thanks for participating in this year's summer reading program!
Enter to win a $15 iTunes gift card!
Please take this survey so that we can improve next year's program as well as plan upcoming events for the fall and winter!
It's time to vote for your favorite!
See all the 2014 Teens' Top Ten Nominated books.
UPCOMING TEEN PROGRAMS
Check out the Calendar of EVENTS for the latest info on upcoming teen programs.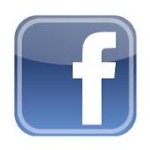 Like us on our GPL Young Adult FACEBOOK page and stay informed of all the YA programs and activities!
Let Your Voice Be Heard! YOUNG ADULT ADVISORY COUNCIL The Grafton Library invites you to join the Young Adult Advisory Council (YAAC) and volunteer your expertise on what teens need at their public library. Young Adult Advisory Council membership is open to all Grafton teens, ages 11-18 years old, and will meet once a month to discuss and plan library services and programming for teens. YAAC members will give input on which books/magazines/cd's to order for the young adult collection, and help to plan and implement fun programming. So get involved, let your voice be heard, and speak up about programs and services for teens at your public library! If you'd like to join the library's Young Adult Advisory Council, please contact Allison at 508-839-4649 or acusher@cwmars.org.
HOMEWORK HELP
Check out these online and digital databases for homework help, special projects, or to find a good book! Or, view a list of resources for teen home, work, and school life!