Teens
Teen Read Week is here!!
Turn Dreams into Reality @ your library – Celebrate with us at one or all of these special programs:
• Wed. October 15th at 7pm – Dream Interpretation Workshop: Join dream interpreter Loralee Dubeau to explore types of dreams, why we dream, tips to remember dreams and beginner dream interpretation
• Thur. October 16th at 6:30pm – Soul Surfer Movie Night: This is the inspiring true story of teen surfer Bethany Hamilton who lost her left arm in a shark attack and courageously overcame all odds to become a champion again. This movie is rated PG. Snacks will be served.
• Fri. October 17th at 3:30pm – Journal Decorating: Whether you want a dream journal or it's your dream to be a writer, this program allows you to customize your own notebook. All supplies will be provided, but feel free to bring your own photos.
These programs are for teens in grades 6-12. Sign up in the library or by emailing Allison Cusher, Teen Librarian, acusher@cwmars.org.
It's time to vote for your favorite!
See all the 2014 Teens' Top Ten Nominated books.
UPCOMING TEEN PROGRAMS
Check out the Calendar of EVENTS for the latest info on upcoming teen programs.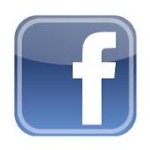 Like us on our GPL Young Adult FACEBOOK page and stay informed of all the YA programs and activities!
Let Your Voice Be Heard! YOUNG ADULT ADVISORY COUNCIL The Grafton Library invites you to join the Young Adult Advisory Council (YAAC) and volunteer your expertise on what teens need at their public library. Young Adult Advisory Council membership is open to all Grafton teens, ages 11-18 years old, and will meet once a month to discuss and plan library services and programming for teens. YAAC members will give input on which books/magazines/cd's to order for the young adult collection, and help to plan and implement fun programming. So get involved, let your voice be heard, and speak up about programs and services for teens at your public library! If you'd like to join the library's Young Adult Advisory Council, please contact Allison at 508-839-4649 or acusher@cwmars.org.
HOMEWORK HELP
Check out these online and digital databases for homework help, special projects, or to find a good book! Or, view a list of resources for teen home, work, and school life!
October Featured Database: SCIENCEFLIX!

Access BookfFLIX from home (library card required)