Teens

Watch this video created by teens from Grafton High School for a quick intro to the program.
SPARK A REACTION! SUMMER READING 2014
Register now through August 1st. Log your reading between June 28th and August 16th.
Prizes:
1st Place: $50 Gift Card of Your Choice (Choose from Game Stop, iTunes, Amazon, Barnes & Noble, or Showcase Theaters)
2nd Place: $20 Movie Gift Card and Snacks
3rd Place: $20 Movie Gift Card
Want more prizes? Every teen event will have a free book giveaway! Each Wednesday night is movie night and we will be giving away a $10 movie gift card. Also attend special programs for your chance to win more: Hunger Games Monopoly, Dragons Workshop, Forensics Workshop, DIY Bouncy Ball, Batman Day, Doctor Who Party, Paper Airplanes. Thanks to the Friends of the Grafton Public Library for donating prizes!
How to Earn Tickets:
1 Ticket for each day you visit the library (June 28th – August 16th)
2 Tickets for submitting a (short!) book review online
3 Tickets for attending a teen program
Earn 3 extra tickets for reviewing a 2014 Teens' Top Ten Nominated book.
The Perks of Being a Wandering Book Group
Each week for 7 weeks, wander to a new library for a book discussion!
Uglies by Scott Westerfeld – Ashland Public Library – Wednesday, July 16th from 6:30-7:30pm
Code Name Verity by Elizabeth Wein – Hopkinton Public Library – Monday, July 21st from 6:30-7:30pm OR Athol Public Library – Thursday, July 24th from 6-7pm
The Graveyard Book by Neil Gaiman – Jacob Edwards Library – Thursday, July 31st from 6:30-7:30pm OR Dighton Public Library – Tuesday, July 29th from 6:30-7:30pm
Cinder by Marissa Meyer – Marlborough Public Library – Tuesday, August 5th from 7-8pm OR Belding Library – Wednesday, August 6th from 6:30-7:30pm
The Book Thief by Marcus Zusak – Southborough Library – Tuesday, August 12th from 4-5pm OR Westfield Athenaeum – Wednesday, August 13th from 3-4pm
Graceling by Kristin Cashore – Bigelow Free Public Library – Tuesday, August 19th from 6-7pm OR Weston Public Library – Wednesday, August 20th from 3-4pm OR Thomas Crane Library – Thursday, August 21st from 2-3pm
Can't join us? Follow us on Facebook to comment on the book of the week: www.facebook.com/TPBWbookclub
FREE AUDIOBOOK DOWNLOADS THIS SUMMER May 15 – August 14!
UPCOMING TEEN PROGRAMS
Check out the Calendar of EVENTS for the latest info on upcoming teen programs.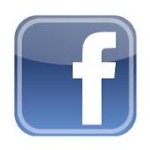 Like us on our GPL Young Adult FACEBOOK page and stay informed of all the YA programs and activities!
Let Your Voice Be Heard! YOUNG ADULT ADVISORY COUNCIL The Grafton Library invites you to join the Young Adult Advisory Council (YAAC) and volunteer your expertise on what teens need at their public library. Young Adult Advisory Council membership is open to all Grafton teens, ages 11-18 years old, and will meet once a month to discuss and plan library services and programming for teens. YAAC members will give input on which books/magazines/cd's to order for the young adult collection, and help to plan and implement fun programming. So get involved, let your voice be heard, and speak up about programs and services for teens at your public library! If you'd like to join the library's Young Adult Advisory Council, please contact Allison at 508-839-4649 or acusher@cwmars.org.
HOMEWORK HELP
Check out these online and digital databases for homework help, special projects, or to find a good book! Or, view a list of resources for teen home, work, and school life!