Teens

Summer Reading 2015!
Win big this summer!
1st Place – $50 Gift Card of Your Choice
2nd Place – $20 Movie Gift Card and Snacks
3rd Place – $20 Movie Gift Card
Plus a free book giveaway at every teen event!!
How to Earn Tickets:
1 Ticket for each day you visit the library
2 Tickets for submitting a book review online
3 Tickets for attending a teen program
Teen Art Coalition
If you love to make things, this new monthly program is for you! One Saturday each month, there will be a 2-hour workshop as part of our Teen Art Coalition.
Upcoming Dates for the Teen Art Coalition: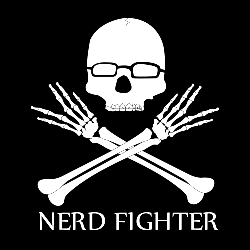 Nerdfighters
Nerdfighters originally started with New York Times bestselling author John Green (The Fault in Our Stars) and his brother Hank. A nerdfighter is a person who is proud to be nerdy and intelligent, and who fights to decrease WorldSuck. Nerdfighters are not composed of cells and tissue, but instead made entirely of awesome. Nerdfighters are known to perform their Happy dances when they are joyful, and each Happy dance is unique to its respective Nerdfighter. Nerdfighters are diverse in their hobbies, which can range from writing Nerdfighter songs to playing D&D. Nerdfighters have also been described as someone who is "outgoing, intelligent, and awesome enough to accept nerd as a compliment."
Upcoming Dates for Nerdfighters:
No meeting in July.
Saturday, August 1st 1-3pm
Saturday, August 31st 1-3pm
 TEEN TOP TEN NOMINATIONS
Check out the latest nominations!
UPCOMING TEEN PROGRAMS
Check
out the Calendar of EVENTS for the latest info on upcoming teen programs. Like our FACEBOOK page and stay informed of all the YA programs and activities!
YAAC: Let Your Voice Be Heard! Join the YOUNG ADULT ADVISORY COUNCIL (YAAC)
The Grafton Library invites you to join the Young Adult Advisory Council (YAAC) and volunteer your expertise on what teens need at their public library. Young Adult Advisory Council membership is open to all Grafton teens, ages 11-18 years old, and will meet once a month to discuss and plan library services and programming for teens.
YAAC members will give input on which books/magazines/music/DVDs to order for the young adult collection, and help to plan and implement fun programming. So get involved, let your voice be heard, and speak up about programs and services for teens at your public library! If you'd like to join the library's Young Adult Advisory Council, please contact Allison at 508-839-4649 or acusher@cwmars.org.
HOMEWORK HELP
Check out these online and digital databases for homework help, special projects, or to find a good book! Or, view a list of resources for teen home, work, and school life!