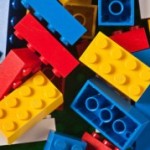 Calling all master builders ages 8-12! Join us for an informal LEGO program in the Main Reading Room at the Grafton Public Library on Wednesday January 21 from 3:30-5 pm. We will provide one model to replicate, one activity, and free build time. Space is limited, registration is required. Registration opens January 2, 2015.
Got an old set of LEGO bricks in the basement or attic? Drop off LEGO in good condition at the Library .We'll even sanitize them so you don't have to! Don't have old LEGOs, but still want to help? Feel free to purchase new sets or buckets of LEGO to donate, or purchase through our Amazon.com wish list at www.amazon.com/gp/registry/wishlist/15KP1LOVKYJDN
Donating to the Library is tax deductible (we'll provide proof, but cannot assess value).
For more details, to register, or to donate Legos, please contact the Library's Children's Room, at 508-839-4649 x4 or by email at graftonlibrary.ma@gmail.com.
No comments